Dry dispersions, or dry blends, represent the most common and economical solution for colouring plastics and composite materials.
Organic and inorganic pigments are finely dispersed and mixed in different carriers depending on the process for which they are developed.
Excellent dispersion of the pigments in our dry blends results in an intense, uniform and homogeneous pigmentation of the finished article.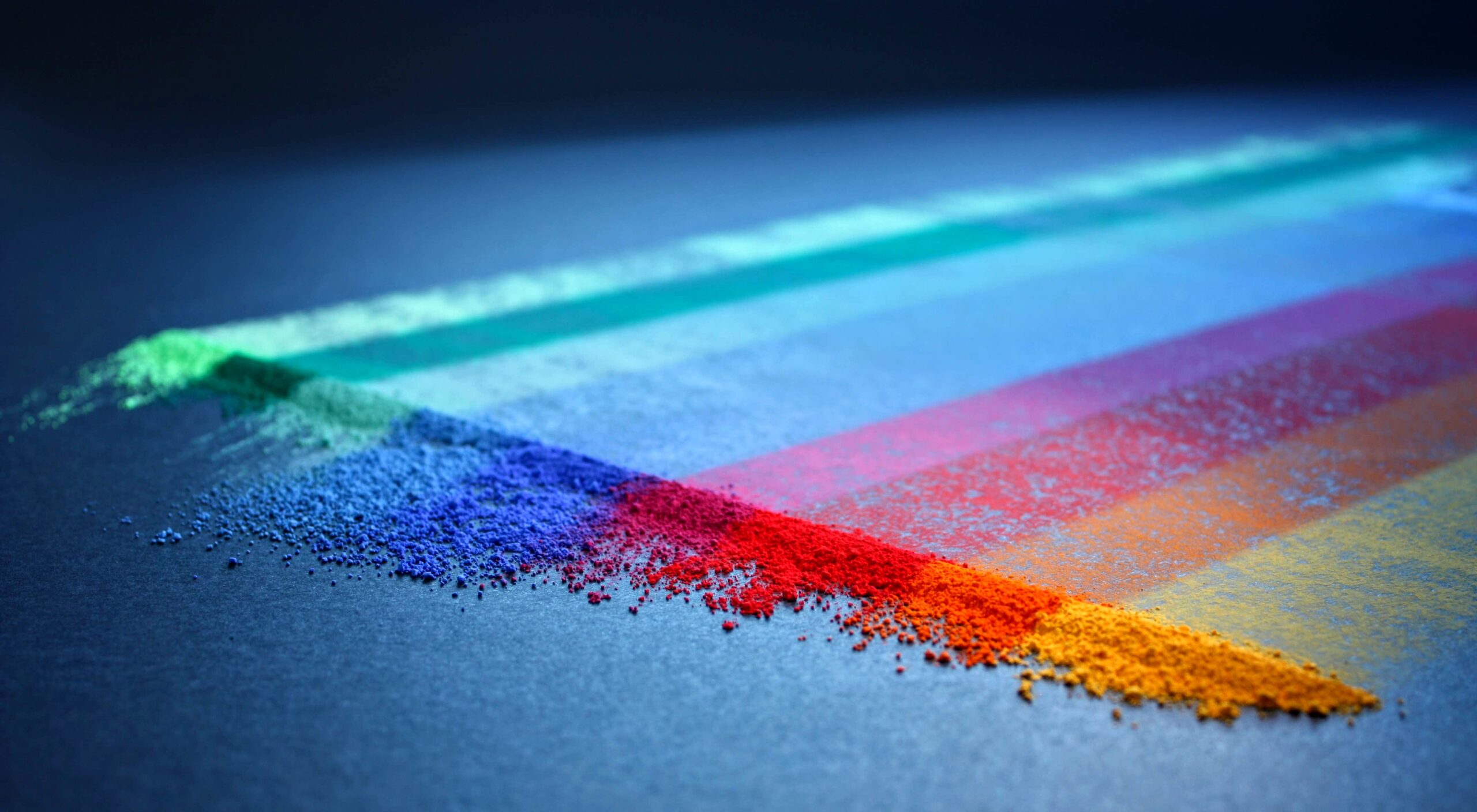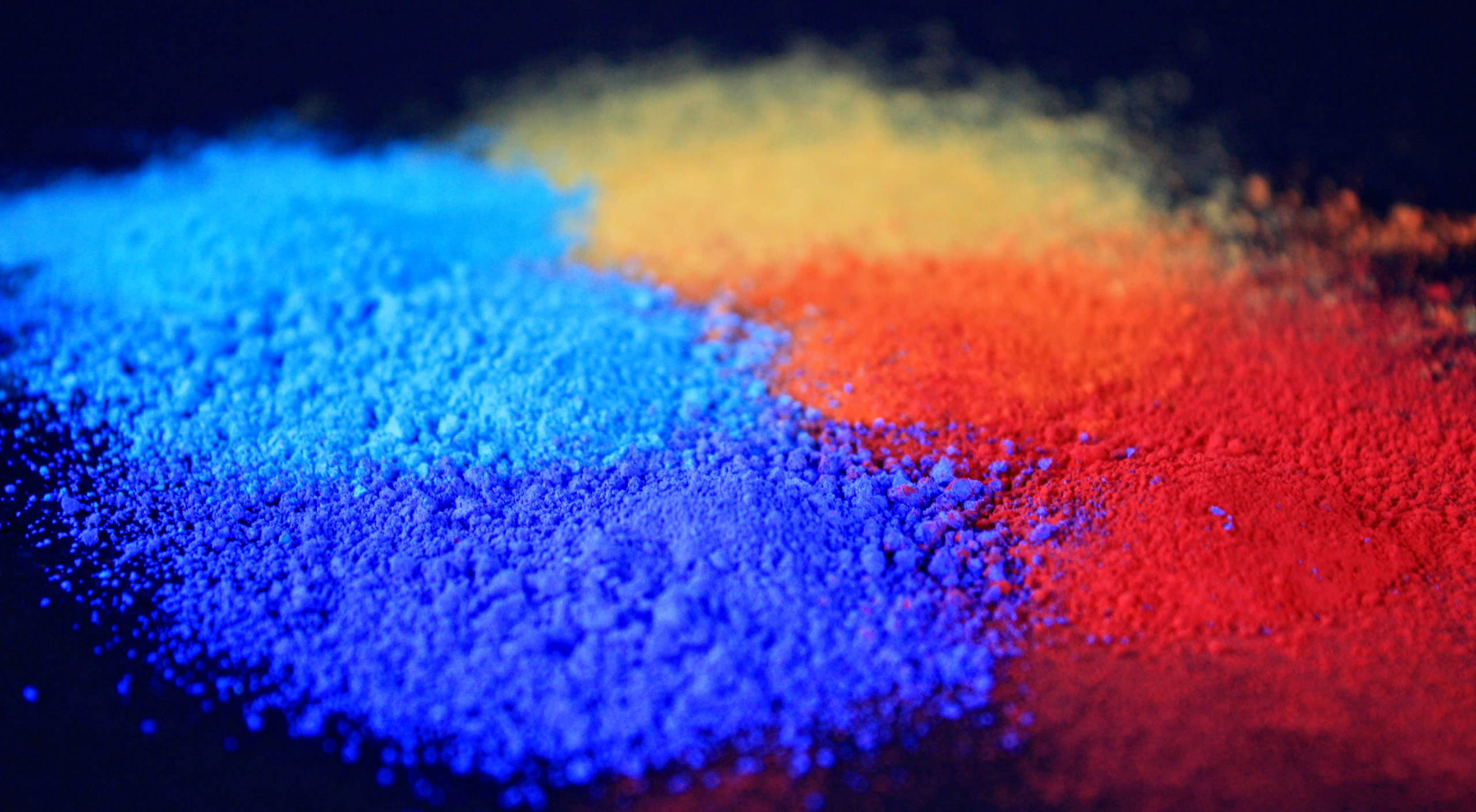 Comast can develop the better product for every need. This is the reason why each of our dry blends is studied considering the requirements of individual customers. In addition to the desired color tone, which is obtained thanks to our colour service, we offer the chance to improve physical and mechanical characteristics of the product by including specific additives in the formulation such as antioxidant agents, anti-UV agents, etc.
MPM Series: Micronized Powder Master
MPM series products combine the advantages of dry dispersions with the cleaning and ease of handling of granular products.
Micronized Powder Masters are in fact particles of the size of a few tenths of a millimetre which, thanks to a specific treatment, are made free of dust. The result is a simplified handling of the material, which improves the general cleanliness of the plants while simultaneously reducing contamination issues.
In this particular and innovative series of product, organic and/or inorganic pigments are dispersed in a vinyl matrix system which is particularly suitable for mass colouring of flexible and semi-rigid PVC films, but is also suitable for extruded or injection moulded PVC.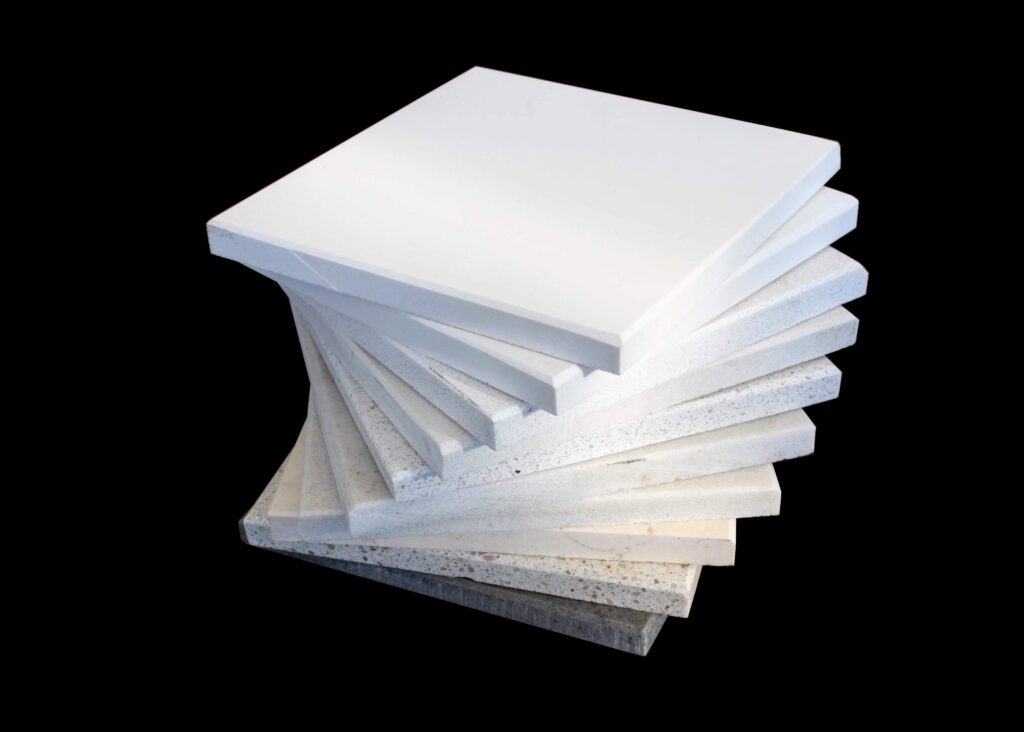 Engineered stone – Quartz surfaces colouring
Comast has developed specific dry dispersions with the purpose of to meet the colouring needs of composite stone slab producers.
The stone agglomerate sector requires high aesthetic standards, which are difficult to achieve using pure pigments. Dry blends of dispersed pigments are the optimal solution because, thanks to their distribution and size, colour particles are evenly distributed in the mass reducing imperfections, such as dots, streaks and spots on the plates.